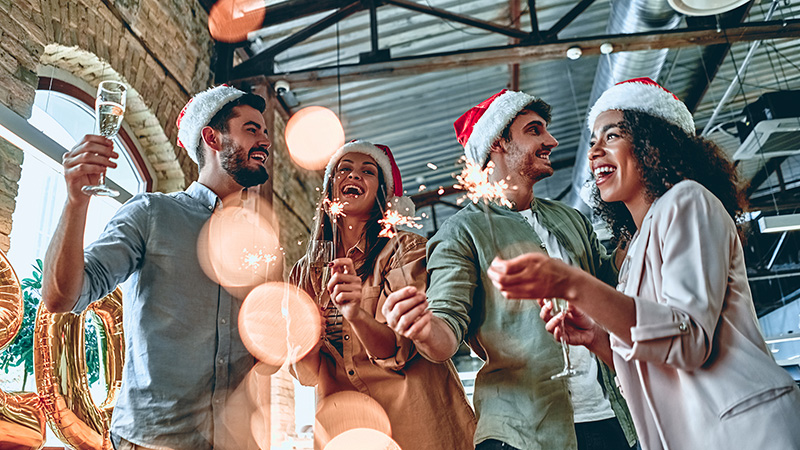 Monthly mindfulness: What's coming in December
Wintertime, and the living is–stressful? It doesn't have to be! We tend to have a lot on our plates (pun intended) this time of year, but mindfulness can help you clear up space for what matters most. Check out eM Life's upcoming live programs to nurture yourself with some self-care and build helpful skills this holiday season.
Dealing With Difficult People – December 1 and December 14
We can't avoid coming into contact with difficult people from time to time. The art of seeing commonalities instead of differences helps us meet these encounters with greater ease, harmony, and understanding. As we learn to perceive our shared humanity, we become less reactive in response to a difficult person, and more focused on how to handle the difficult situation. Join us for this one-hour webinar led by expert mindfulness teachers Cindy Gittleman and Elisha Goldstein.
Mindfulness Skills to Help Beat Holiday Eating Stress – December 6 and December 19
For many of us, the holidays are a challenging time of year to stay on track with weight loss goals. More frequent restaurant eating and social eating, special holiday foods and traditions, extra time pressure, and stress that comes with balancing work and social holiday commitments. Join us for this one-hour webinar led by expert mindfulness teachers Cindy Gittleman and Jim Austin to learn strategies for managing stress, balancing eating, and maintaining healthy habits that support weight loss.
Skills to Thrive in Anxious Times – December 8
Change and uncertainty contribute to added stress and anxiety for many. This series of six, 60-minute, expert-led, interactive sessions taught by expert mindfulness teacher Cindy Gittleman will help you develop the skills to overcome the habitual patterns of thoughts and feelings that get in the way of your day-to-day success and fulfillment at work.
QuitSmart™ Mindfully – December 13
If you're having a difficult time walking away from tobacco use, you are not alone. QuitSmart™ Mindfully will help you build strategies to cope with cravings and address the emotions behind the addiction that keep you feeling stuck. Join us for this 10-session live program taught by expert mindfulness teacher Jim Austin, which includes free nicotine replacement therapy (choose between gum or patches).