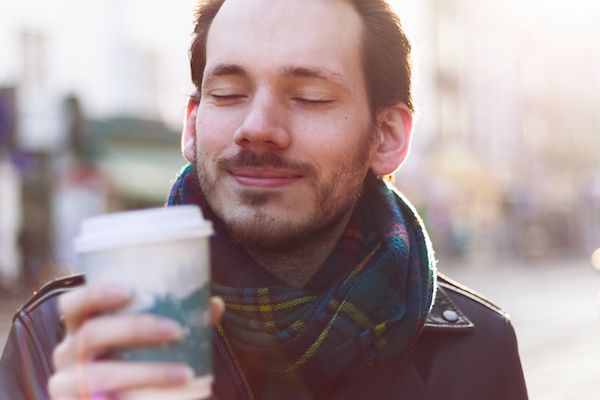 Monthly mindfulness: What's coming in October
October is here, with plenty of live mindfulness programs for you to sample alongside your pumpkin spice lattes. From stress relief and building healthy habits, to developing mindful leadership presence, and more–there's something for everyone as we cozy up this fall. Sign up for eM Life's upcoming live programs today. 
Mindfulness at Work™: Stress Reduction – October 3 
Life comes at us fast, and sometimes hard. Stress affects us all. It's how we deal with life's challenges that determines our quality of life. With Mindfulness at Work™, 30-minute, expert-led, interactive sessions will help you learn how to apply mindfulness in your everyday life to improve your health, happiness, and performance. Join us for this 10-session live program taught by expert mindfulness teacher Jim Austin.
Creating Better Relationships at Work – October 4 and October 19
Are the people with whom you are spending most of your time nourishing or depleting? What is the quality of your communication with others? This webinar focuses on what we might call interpersonal mindfulness—bringing non-judgmental present moment awareness to your interactions with others.You will learn about the qualities and attitudes of interpersonal mindfulness and the art of mindful communication. Join us for this 60-minute live session with expert mindfulness teachers Cindy Gittleman and Elisha Goldstein.
Surfing the Urges to Overeat – October 11 and October 27
Anyone can experience urges to eat when they are not physically hungry or are past fullness, perhaps to manage emotions or avoid dealing with stress. This can lead to weight gain, metabolic health problems, and decreased quality of life. In this webinar, you will learn mindfulness skills such as learning to identify and eat according to physical signs of hunger and fullness, in order to interrupt these unhelpful habits or patterns, develop healthier relationships with food and your body, and improve your quality of life. Join us for this 60-minute live session with expert mindfulness teachers Jim Austin and Cindy Gittleman. 
QuitSmart™ Mindfully – October 11
If you're having a difficult time walking away from tobacco use, you are not alone. QuitSmart™ Mindfully will help you build strategies to cope with cravings and address the emotions behind the addiction that keep you feeling stuck. This program includes free nicotine replacement therapy (choose between gum or patches). Join us for this 10-session live program taught by expert mindfulness teacher Jim Austin.
Mindfulness-Based Cognitive Training (MBCT) – October 17
When we are presented with difficult situations or have difficult thoughts, they can spiral into a dark cloud impacting our everyday life. The MBCT program, which is based on cognitive behavioral therapy principles, has been proven to help you build skills to cultivate positive feelings, thoughts, and behaviors to help prevent depression or a relapse of depression. Join us for this 16-session live program (plus a four-hour retreat) taught by expert mindfulness teacher Elaine Smookler.
Weight Balance for Life – October 25
When you maintain a healthy weight, your heart health also benefits. Through this program, you will use mindfulness to increase awareness of emotions and habits associated with eating to help you achieve or maintain your weight goals. This 20-session program is taught by expert mindfulness teacher Alisha Aum.
Mindful Leadership Series – October 25 
Managing shifting priorities in a constantly changing work environment is a common challenge facing leaders in the workplace. With the Mindful Leadership Program, you will learn to use mindfulness to show up authentically and lead effectively in a diverse environment. This program will help you increase self-awareness and self-regulation, improve collaboration and problem-solving, cultivate an inclusive environment, and manage challenging situations with more grace and ease. Join us for this six-session program led by expert mindfulness teacher Kelly Barron.
Better Living with Diabetes – October 27
Living with diabetes can be challenging, confusing, and lonely. Mindfulness can help you deal with the challenges of living with diabetes. This course provides diabetes-specific mindfulness practices, as well as valuable diabetes tips and tools for truly better living with diabetes. Personal coaching is woven throughout the course, which includes four sessions and is led by expert mindfulness teacher Heather Nielsen.