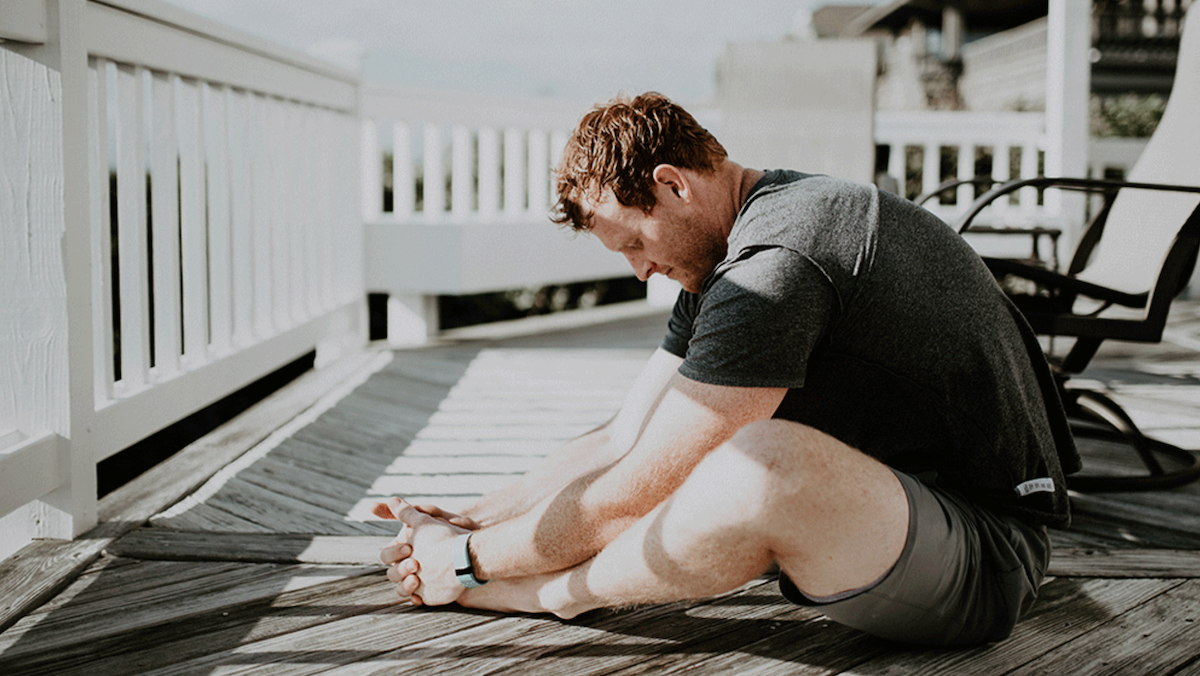 If I were capable of time travel, I would go back in time and tell my younger self not to wait so long to prioritize my mental health. It took a culmination of burnout, overseas relocation, and a global pandemic before I realized how much I had acclimatized to struggling emotionally.
These days, I've gotten into the habit of checking in with myself to see how I am doing before the going gets tough. I can't honestly say that I am thriving, but I am not surviving either. I like to think that I am striving. Keeping tabs on my mental state has proven invaluable in making decisions that serve my well-being.
To some level we all know that taking care of our mental health is just as important as our physical health, but we shouldn't wait until we hit crisis mode to do it. Whether you feel like you are thriving, surviving, or somewhere in between – take some time to strengthen your mental health in honor of May's Mental Health Awareness Month.
1. Find Social Connection
Humans are social creatures. We are built for communities and connection. Naturally, our mental health suffers if we find ourselves removed from these things. The reverse is also true. Building in time for meaningful social connection has a marked positive impact on both our mental and physical health. If spending time with family and friends is not easily accessible, consider trying a new activity to meet people with similar interests by joining a meetup group, volunteering, or signing up for an online community. When feeling disconnected, mindfulness practice provides a way to better manage loneliness.
2. Embrace Nature
The outside world does wonders for our health. Spending time in nature can lift our mood, relieve stress and even lower blood pressure. In some countries, doctors are literally prescribing nature to patients. Getting outdoors and immersing yourself in the natural environment is a simple but effective way to invest in your well-being. For those of us living in an urban setting, or when the weather is not cooperating, improvising by tending to indoor plants or watching a nature documentary can make the benefits of connecting to nature more available.
3. Give Yourself Permission to Rest
This may seem counterintuitive, but rest is productive. Just like our bodies need quality sleep in order to function, our minds need rest to renew and recharge. Daily rest and relaxation helps relieve stress, reduce anxiety and improve mood. Rest looks different to everyone and there's no blueprint for how you choose to rest. Rest can be passive or active. Walks in solitude, restorative practices like yin yoga, or putting your feet up and laughing at your favorite sitcoms are all valid forms of rest. The key is to maintain a balance between effort and ease, making time to unplug, unwind and enjoy life.
4. Practice Gratitude
Practicing gratitude means intentionally noticing the good in our lives. When we start paying attention to the little wins in our daily life, these moments add up and create a healthy balance from life's challenges. A gratitude practice doesn't need to be fancy. Simply naming 3 things you are grateful for in the moment can help you think more positively and find relief from stress. If you want to get creative with it, you can start a daily gratitude jar, or share the practice with your family as part of a mealtime ritual.
5. Tap Into Loving Kindness
Loving kindness meditation is a tried, tested and true feel-good technique. It's a mindfulness practice that helps us cultivate compassion by directing kindness towards ourselves and outward to others. You benefit from quieting the voice of your inner critic, increasing positive emotions and alleviating symptoms of depression. I recommend starting with a guided practice, like these 5,10, 20, 30-minute on-demand Loving Kindness sessions.
Strong mental health helps us thrive. Join us for a 30-minute live webinar on May 26th in honor of Mental Health Awareness Month to learn mindfulness practices for a healthier, happier you. Register for Boost Your Mental Health and Thrive.
Written by Annie Slaby