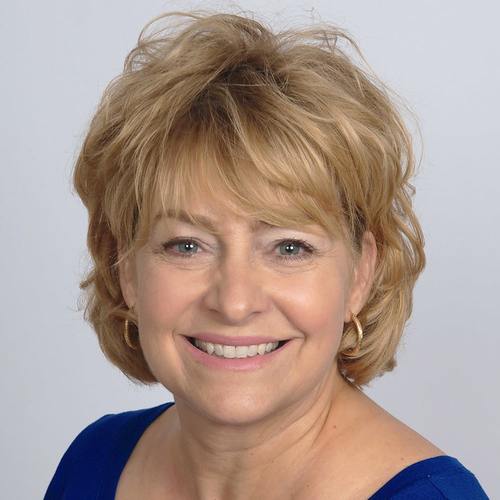 In my personal mindfulness journey, it can be a challenge just to find time for myself. With meetings sometimes starting as early as 7 a.m. and not letting up until the afternoon, it truly feels like a win when I'm able to successfully register for a Mindful Daily on the eM Life platform.
Lisa Wickham is one of the eM Life teachers who are always there to welcome and accept me exactly as I am – no matter how much time I have to spare or how long it's been since I've practiced. So when we sat down together at the end of one of those long workdays, I felt like I was exactly where I needed to be and we began our conversation.
Q: How do you start your day?
"I typically wake up pretty early in the morning and I usually start with practice and some reading. It's just my husband at home with me; my kids are adults and live on their own, and he is one of the few people I know who go to work at an office right now, so that's my quiet time," she says.
"I make my coffee, sit down, and do mindfulness practice with my coffee – the smell, warmth, sight, and taste of it. I love starting the day that way, and then I spend as much time as I can, depending on my schedule for the day, reading mindfulness-based books."
Q: Where are you based out of and what do you love about it?
"I'm in Raleigh, North Carolina. We have been here for 24 years now and prior to that, we moved around the country a lot. I raised my kids here and if I had to list my top things, they would be: it's a very welcoming state, there's a lot to do here, the climate is amazing, we have all four seasons but winter is pretty mild, and we have the good fortune of having the mountains and beach, and everything in between. And here in North Carolina you really don't even need a snow shovel," she said, laughing.
Q: How long have you been practicing mindfulness and how did your journey begin?
"I've been practicing mindfulness somewhere between 15-20 years and I always qualify that by saying 'formally practicing' because when I started learning about it, I realized I have been practicing all my life and just didn't realize it. I can remember being a kid on the beach, and I would close my eyes and take in the sounds and the smells and just lay there with the experience of it, she says. I never knew that was mindfulness. I remember doing body scans as a kid, too, as I was trying to go to sleep at night and going through each part of my body."
As an adult, Lisa says she rediscovered mindfulness in a very different way.
"I was going through a difficult time in my life; a lot of things were just coming to the surface that I wasn't able to ignore anymore. I did some proactive counseling and had a mindfulness instructor as my therapist; I was so lucky, she introduced me to mindfulness and it made such an impact on what I was trying to work through that I took it to the next level."
Q: What's your favorite mindfulness practice right now?
"I can't name one that I don't enjoy. You can bring mindfulness to anything; I would say I lean heavily on the loving kindness practices and I love teaching people about self-kindness, about getting past the misconceptions, and helping people understand you can be your own best friend and choose the relationship you have with yourself. I weave that into all of the practices – you can meet all of your experiences with kindness. I really resonate most strongly with that," she says.
Q: What eM Life programs are you teaching right now and do you have a favorite?
"Right now, I'm teaching Mindfulness-Based Cancer Recovery, Living Well with Chronic Pain, and Mindful Dailies. I love the variety of them, and I love the spontaneity of the Mindful Dailies and how they change every day," she says. But being a nurse and having the opportunity to use some of my nursing skills with the recovery-based programs – I absolutely love that. People are hurting and going through something difficult, and I love being able to talk openly and honestly and bring kindness and compassion to what they're experiencing."
Q: What's your approach to teaching mindfulness?
"Meeting people where they are. I teach in so many capacities at eM Life and beyond, and I find it fun to work with people whose past experiences you don't know. You already have all the mindfulness you need – it's a human capacity you have; it's not another thing on your to-do list that you have to accomplish. So my approach is to help people find the place within themselves where they can be their own refuge and wellspring of strength; where they are and where would this most benefit them in their life right now," she says.
Q: What's your favorite fact about yourself?
"I love to hike, I always have. As a younger version of myself, I spent a lot of time hiking through the Blue Ridge Mountains of Virginia, the Great Smoky Mountains of Tennessee, and later, while we lived in Nevada, the Sierra Nevada Mountains. Once, while visiting Salzburg, Austria, I was invited on a hiking tour through the German Alps with a local scientist and Master Naturalist. What a treat!" she says.
"While I still enjoy hiking locally here in the Carolinas, a severe car accident a few years ago has limited my abilities a bit. But a bucket list thing I've dreamed of doing is walking The Camino de Santiago through France and Spain."
Experience mindfulness with Lisa Wickham in multiple programs:
Written by Becky Greiner