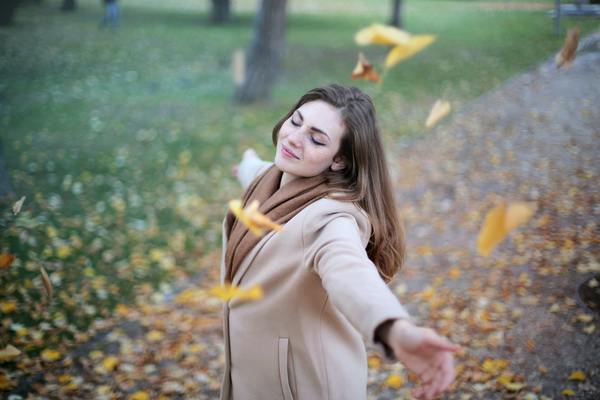 The live program schedule offers a variety of mindfulness programs to help people in all situations live happier, healthier lives. From maintaining a healthy weight to living with chronic pain to making healthier choices, there's something for everyone.
If you're curious about mindfulness or have a specific challenge you want to begin to overcome, log in and explore these live, immersive multi-week eM Life programs.
Here are the program schedules for October.
Stress Less, Live More
October 4th – Weekly, 12-1 pm EST
Life comes at us fast and sometimes hard. Stress affects us all. But it's how we deal with those challenges that determine our quality of life. This program brings awareness to how we deal with stress and improves the quality of sleep, concentration, productivity, and overall well-being. Join us for Stress Less, Live More, a 10-session program taught by an expert mindfulness teacher, Mike Engle starting on October 4th.
Register Here
Creating Better Relationships at Work
October 7th – 2-3pm EST or October 20th – 1-2pm EST
When we are at work, we are often focused on output or what we produced that day. What about the people around us? Are the people with whom you are spending most of your time nourishing or depleting? What is the quality of your communication with others? In this session, we will explore the qualities and attitudes of interpersonal mindfulness and the art of mindful communication –speaking and listening. Join us for Creating Better Relationships at Work taught by an expert mindfulness teacher on October 7th and October 20th.
Register Here
Brunch and Breathe on World Mental Health Day
October 10th – 10:10 a.m. EST – English or 10:10 a.m. EST – French Canadian or 10:10 a.m. GMT – Mandarin or 10:10 a.m. GMT+8 – Spanish
Gather your family and friends and give back for a good cause on World Mental Health Day through a global mindfulness event on Sunday, Oct. 10. Attend one of our complimentary, 30-minute, live, virtual mindfulness events in four different languages. For every minute of mindfulness you practice, we will match and donate those minutes to charity. In these sessions, we will review the pillars of good mental health and strategies for self-care and self-compassion. This mindfulness practice will help you flourish, creating a positive ripple effect for your family and the world around you. Register for a morning of mindfulness and give back to your global community on World Mental Health Day. It is offered in multiple languages and time zones available to all, no need for an eM Life account.
Register for English, Spanish, French Canadian, or Mandarin programs
Mindfulness at Work
October 11th – Bi-Weekly, 1-1:30 pm EST
We're always busy 'doing' but what would happen if we slowed down and applied mindfulness to our everyday life? Mindfulness at Work™ will help you lower stress and improve your health, happiness, sleep, and overall work performance through a dynamic experience based on your needs in the moment. Join us for Mindfulness at Work, a 10-session program taught by an expert mindfulness teacher, Alisha Aum starting October 11th.
Register Here
QuitSmart Mindfully
October 11th – Bi-Weekly, 2-3 pm EST
Many people who use tobacco have trouble walking away from it for good, especially during times of stress and anxiety. The QuitSmart Mindfully program uses proven strategies to address nicotine cravings and habits to help you break your dependency. This is a 10-session program taught by an expert mindfulness teacher, Jim Austin starting on October 11th.
Register Here
Surfing the Urges to Overeat
October 12th – 4-5pm EST or October 28th – 3-4pm EST
We all experience urges to eat when we are not physically hungry or when we are past fullness. We decide to eat, perhaps to manage our emotions or stress; this can lead to weight gain, health problems, or even decreased quality of life. The focus of this session is to learn strategies and skills based on the principles of mindfulness for losing weight, maintaining weight loss, and decreasing metabolic health problems. It will help you identify physical signs of hunger and fullness, interrupt unhelpful habits or patterns, and develop healthier relationships with food and our bodies. Join us for Surfing the Urges to Overeat taught by an expert mindfulness teacher on October 12th and October 28th.
Register Here
Weight Balance for Life
October 12th – Bi-Weekly, 1-2 pm EST
Maintaining weight during times of stress or trying to lose weight can be a struggle. This program will help you build skills you need to maintain or reach a healthy weight and create healthy eating habits. Join us for Weight Balance for Life, a 20-session program taught by an expert mindfulness teacher, Jim Austin starting on October 12th.
Register Here
Leading Through Burnout
October 14th – 12-12:30 pm EST
Burnout is on the rise among our workforce with 44% saying they are more burned out on the job today compared to a year ago and 76% reporting that they experience burnout on the job at least sometimes. In this webinar, we will review the latest insights and symptoms of burnout and provide participants an opportunity to experience how mindfulness can help address it. We also will discuss strategies to help leaders become more aware of the signs of burnout in employees and to create a pathway for open lines of communication to support their mental health. Join us for Leading Through Burnout taught by expert mindfulness teacher, Kelly Barron on October 14th.
Register Here
Journey Forward: The M.M.A.P. For Success
October 18th – Bi-Weekly, 4-4:30 pm EST
There is a powerful mindset military elite forces have in common. The ground can shift beneath you at a moment's notice and you need to know how to adapt. But adapting to military or civilian life isn't always easy. This program was developed by veterans for veterans and active military to help you with challenges that are unique to your circumstances. Join us for Journey Forward: The M.M.A.P. For Success, a 10-session program taught by an expert mindfulness teacher, Bernice Moore starting on October 18th.
Register Here
Mindfulness-Based Cancer Recovery
October 26th – Weekly, 1-2pm EST
A cancer diagnosis and treatment can affect you both physically and mentally more than you might realize at first. This program can help you enhance your immune system function and improve your quality of life, focus, and decision-making skills through mindfulness. Join us for Mindfulness-Based Cancer Recovery, a live, virtual, 12-session mindfulness program taught by an expert teacher, Lisa Wickham on October 26th.
Register Here
Skills to Thrive in Anxious Times
October 27th – Weekly, 1-2 pm EST
In times of change and uncertainty, it is easy to feel stressed and anxious, where it's difficult to accomplish goals or to have a sense of purpose in our work and life. The Skills to Thrive in Anxious Times program helps you to overcome worry and anxiety and to create more meaning and fulfillment at work and beyond. Join us for the 6-session program taught by an expert mindfulness teacher, Cindy Gittleman starting on October 27th. 
Register Here
Cultivating Compassion
October 28th – Weekly, 12-12:45 pm EST
It's natural to extend kindness to others in times of hardship, but it's not as easy to show self-compassion to ourselves. Through this program, you will build mindfulness skills and strategies that cultivate self-compassion and enhance your ability to foster positive relationships with others. Join us for Cultivating Compassion, a 3-session program taught by an expert mindfulness teacher, Cindy Gittleman starting on October 28th.
Register Here