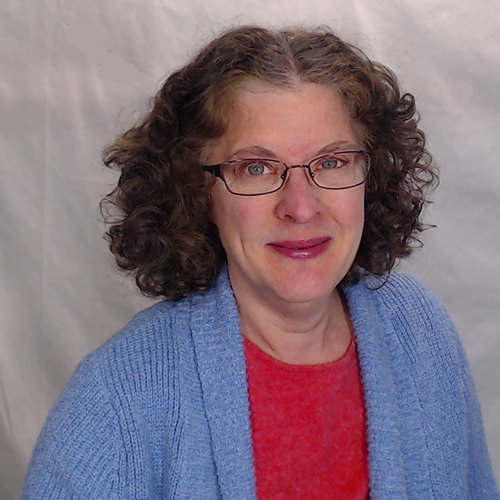 eMindful teacher Cindy Gittleman and I were both having one of those weeks that's full of unexpected surprises. The day that we were originally supposed to sit down and have our Q&A turned into a comedy of errors, but when our schedules finally aligned and I saw a cat and a cello in the background of Cindy's video, I knew this was going to be the best part of a chaotic week.
Q: How do you start your day?
"Depends on the day," she says with a hearty and super contagious laugh. "Most of the time, I actually start my day doing New York Times crossword puzzles and different kinds of puzzles online, and reading the headlines just to see what's going on in the New York Times and Boston Globe. I have breakfast, and then it's whatever happens from then on."
"My favorite way to start my day is to meditate, but that doesn't always happen, so I'll fit that in during the day or later in the evening," she says.
Q: What's your favorite mindfulness practice right now?
"Oh gosh that's tough. I have been focusing these days on emptiness practice. This view challenges our sense of self and our concept of 'my this' or 'my that.'" It's looking at your experiences outside of 'self' and understanding how much your reactivity and views come from the identification of self. It's about who we are and who we think everyone else should be, and stepping out of that attachment to 'I, me, and mine' and leaving behind control."
Q: What's your favorite eM Life program to teach?
"I love them all, they each have their own unique characteristics. It doesn't matter what I teach; People come with stress and various challenges, and I love to teach and interact with participants and see them learn and grow and feel better."
Q: What led you to mindfulness or how did mindfulness find you, depending on how the story goes?
"I fell into it and it was a complete and absolute accident. I was interviewing for a job, and the woman I was interviewing with had a mindfulness orientation. I thought I should look into it; if I was going to work with this woman then I should probably check out what that is," she said.
After attending the mindfulness orientation and reading Full Catastrophe Living, a book about the Mindfulness-Based Stress Reduction (MBSR) Program, Cindy says she was interested by the approach.
"I was just getting off a job where I was completely burned out and stressed, so I did the MBSR program and that was the beginning of all of it. I was so impressed with what I experienced and the effect it had on my life as well as the other participants in the program. There were some significant changes in people's lives in a short amount of time. I thought 'wow, this is really interesting and I wanna teach this," she says.
When the place where Cindy was working at the time suddenly had to close, she got her chance.
"It was scary as all hell to become independent and work as a freelancer, and it was also the best thing I ever did," she says.
Q: I saw in your biography that you scuba dive. Can you tell me a little bit about that?
I've never gone scuba diving in my own experience, and when I mention this to her, she describes everything I've been missing.
"Scuba diving is paradise on Earth. It's the most amazing, incredible experience if you ask me. Scuba diving is by far one of the most transporting experiences. There's a whole world going on down there, and you don't know about it unless you're down there," she says. "All the different colors, shapes, interactions, types of fish; you can go night diving, which is unbelievable, and it's just the most wonderful, inspiring, rewarding, uplifting, and beautiful things."
Q: How many cats do you have?
This was an unexpected question, but as Cindy was telling me about her scuba diving experiences in the Caribbean, I noticed a cat jump into the window behind her. And when I see a cat (or a dog, or any animal, really) I need to know everything about it immediately.
"Two cats; they're both from a shelter. I love all animals; I love dogs, too. I grew up with an English sheepdog. He was huge!"
The conversation shifts to the cello in the background that I've been wondering about since we began the call. Cindy mentions that during her fascinating and non-linear career, she was a professional clarinet player at one point.
"When I was 12 years old, I decided I was only going to do what I love," she said.
"I always wanted to play the cello, and when I was 39 I said, 'I'm gonna do it. I'm going to rent a cello and take some lessons, and that was almost 20 years ago."
I mention that I played the flute for eight years in school but that I had always wanted to play the clarinet. Cindy responds with gentle encouragement:
"Go scuba diving and take clarinet lessons. Live your life and enjoy it – that's your homework," she says.
Meet Cindy Gittleman in these upcoming live programs:
Written by Becky Greiner