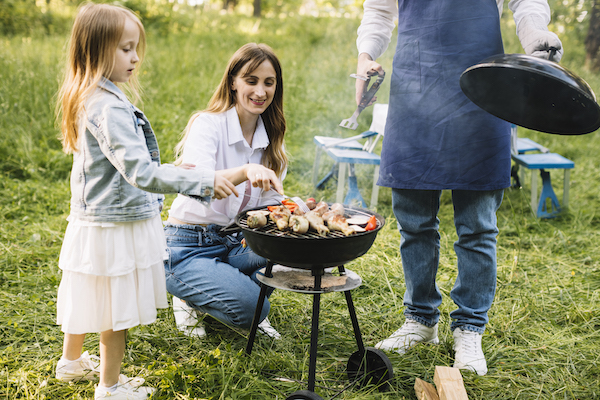 Summer is here, and it's time for swimming pools, barbecues, dripping ice cream cones, and all the other warm weather activities we've been looking forward to all year. With school out and more time to spend together as a family, it's also important to fit self-care into your summer schedule.
Explore our July live mindfulness programs that can help you connect with yourself and others, and be your authentic self through acceptance and ultimately celebration.
Log in and explore eM Life live programs today!
Managing shifting priorities in a constantly changing work environment is a common challenge facing leaders in the workplace. The Mindful Leadership Series is a 6-session program taught by Kelly Barron on July 1st. It will help you increase self-awareness and self-regulation, improve collaboration and problem-solving, cultivate an inclusive environment, and manage challenging situations with more grace and ease. Register Here
The cultivation of kindness toward yourself can help you stick to your health goals. By developing healthier relationships with food and our bodies you are less likely to relapse. The focus of this program is to explore strategies and learn skills based on the principles of "mindfulness" for losing weight, maintaining weight loss, and decreasing metabolic health problems. Join us for Can Kindness Make Me Thinner? on July 6th and July 22nd. Register Here
The uncertainty and changes over this past year have added additional stress and anxiety for many. These 60-minute, expert-led, interactive sessions will help you develop the skills to overcome the habitual patterns of thoughts and feelings that get in the way of your day-to-day success and fulfillment at work. Join us for Skills to Thrive in Anxious Times, a six session program led by an expert mindfulness teacher, Erin Sharaf on July 7th. Register Here
Many people who use tobacco have trouble walking away from it for good, especially during times of stress and anxiety. The QuitSmart Mindfully program uses proven strategies to address cravings and habits of nicotine addiction. This is a 12-session program taught by an expert mindfulness teacher, Jim Austin starting on July 8th. Register Here
This program discusses the idea that our minds will drift into zones of distraction or wasted time, either out of habit or because the task seems too great. We leave little room for what is most important, namely planning and strategizing that will help us be more effective and efficient. Join us for It's Not about Time Management, It's about Stress Management to help you find the time and space to be more proactive. Register Here
As we gather more around food with family and friends this summer, it is harder to maintain a healthy weight. Through this program, you will use mindfulness to increase awareness of emotions and habits associated with eating to help you achieve or maintain your weight goals. Join us for Weight Balance for Life, a 20-session program taught by an expert mindfulness teacher, Cindy Gittleman starting on July 12th. Register Here
Take some time for yourself to enhance your focus, work performance and communication. Changing the way you react to stress can significantly improve your overall health and well-being. Join us for Mindfulness at Work, a 10-session program taught by an expert mindfulness teacher, Jim Austin on July 19th. Register Here
Even after diagnosis and treatment, cancer recovery can affect your ability to be productive at work and home and affect you both physically and mentally. Through this program, you can use mindfulness to enhance your immune system and improve your quality of life, focus, and decision-making skills, as you recover from cancer. Join us for Mindfulness-Based Cancer Recovery, a 12-session program taught by expert mindfulness teacher, Lisa Wickham starting on July 20th. Register Here
It's natural to extend kindness to others in times of hardship, but it's not as easy to show self-compassion to ourselves. Through this program, you will build mindfulness skills and strategies that cultivate self-compassion and enhance your ability to foster positive relationships with others. Join us for Cultivating Compassion, a 3-session program taught by an expert mindfulness teacher, Marta Patterson starting on July 28th. Register Here
Whether it's scrolling for hours on social media, drinking a little too much with dinner, or habitually overeating, addictive behaviors can zap our energy and affect our everyday health and well-being. This program helps identify triggers, manage impulses, and shift your mindset to overcome multiple types of addictive behaviors. Join us for Mindfully Overcoming Addictive Behaviors, a 10-session program taught by an expert mindfulness teacher, Mark Pirtle starting on July 28th. Register Here