Press Releases
July 15, 2020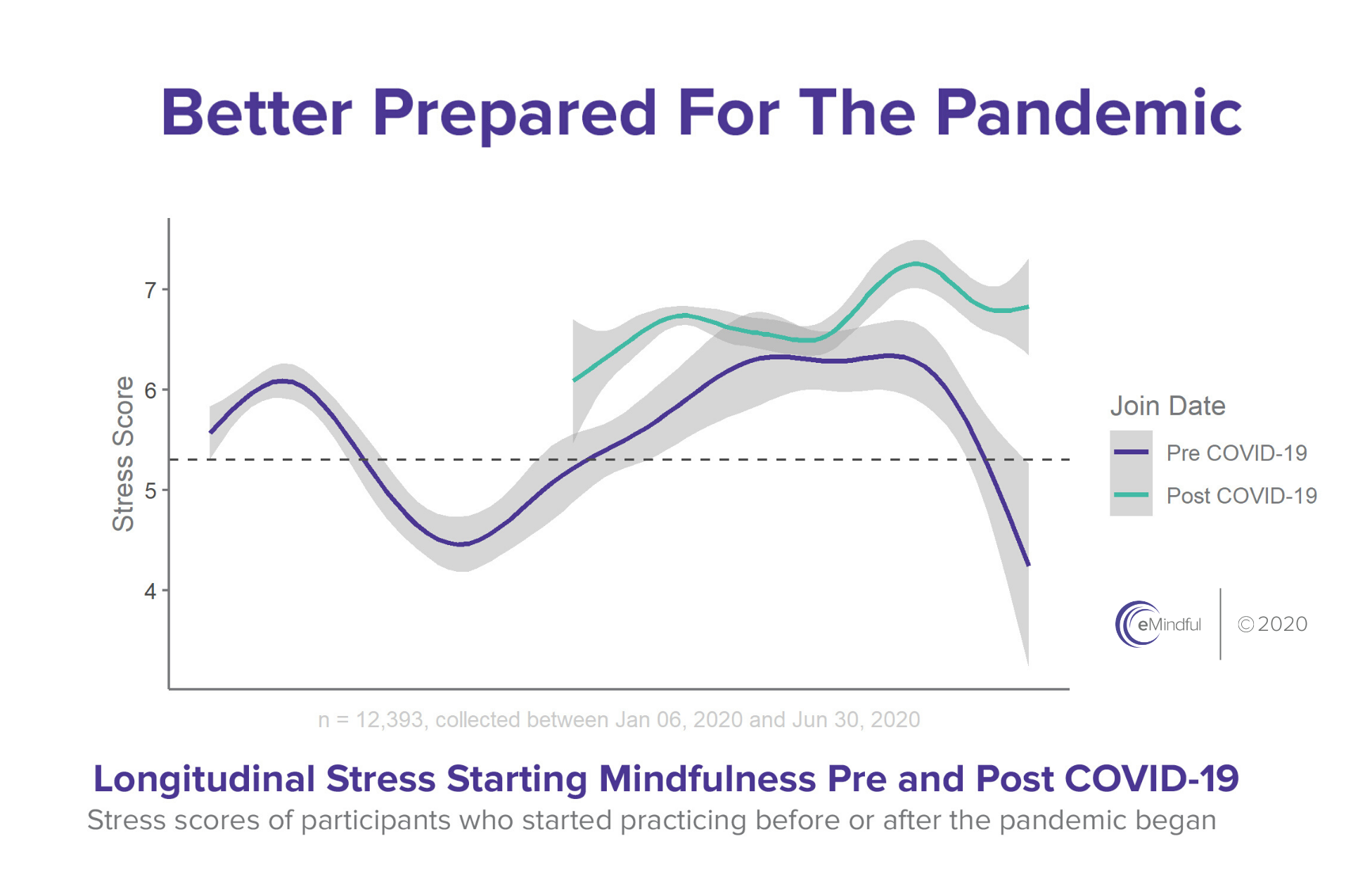 Live, Virtual Mindfulness Solution Empowered Participants to Surf the Mental Health Tsunami
ORLANDO, FL (July 15, 2020) – Individuals who practiced mindfulness with eMindful's eM Life solution prior to COVID-19 had lower stress levels during the pandemic than individuals who were new to practicing, according to new data collected since January 2020.
"Most people are experiencing higher stress through the pandemic, and rates of mental health issues have more than doubled," said Denise Shields, PhD, Director of Curriculum, Delivery and Research, eMindful. "What's clear from these findings is that mindfulness practice helps you develop the skills to manage the stress associated with these unpredictable challenges."
The survey was conducted by eMindful, the leading provider of live, virtual mindfulness solutions. The organization used the Perceived Stress Scale 4 (PSS-4), a scientifically validated instrument for measuring stress levels, to survey more than 12,000 eM Life participants between January and July 1, 2020.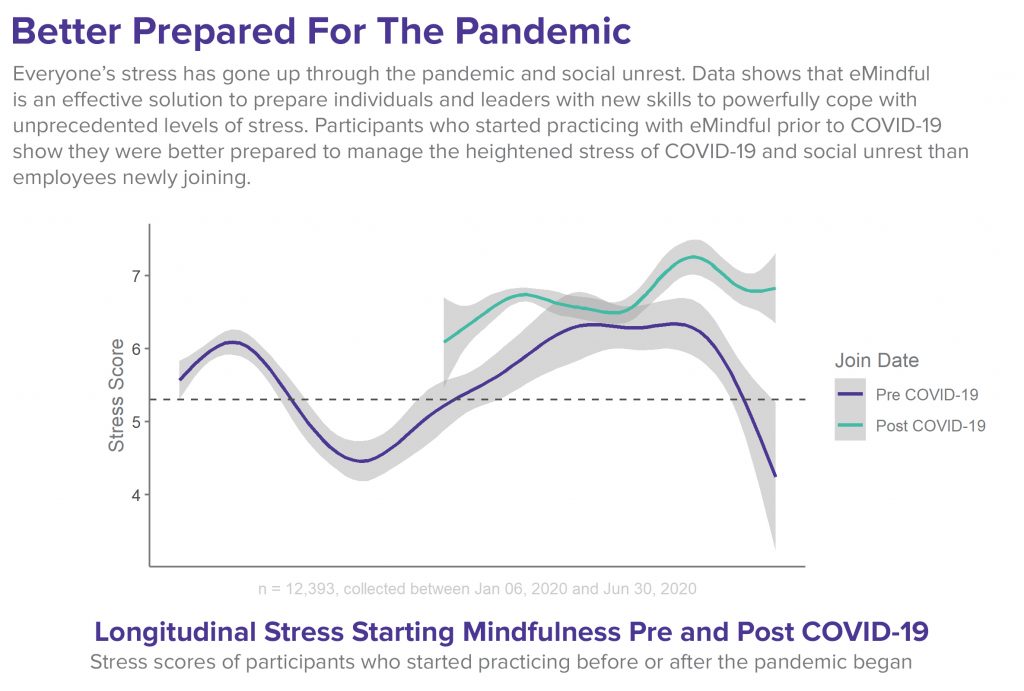 The PSS-4 is a 0–16 scale; the lower the score, the lower the stress. In 2019, the average PSS-4 score was 5.43. This ongoing 2020 study has revealed that individuals who were dedicated to practicing mindfulness had an average PSS-4 score of 4.35, compared to 5.85 for participants who practiced frequently, 6.77 for participants who practiced a few times, and 6.89 forparticipants who were new to mindfulness.
Looking forward to the next several months, experts predict a tsunami of mental health issues as individuals face new COVID-19 spikes, caring for and losing loved ones, social isolation, relationship issues, questions of equality and justice, and financial pressures among other issues. Later this year, election year turbulence and flu season will provide little respite, increasing the importance of making evidence-based mindfulness solutions available.
"Employers are on the frontline of addressing this crisis, and yet current EAP and mental health benefits are simply not enough to weather this storm," said Mary Pigatti, CEO, eMindful. "Business leaders can turn to mindfulness to curb rising stress and anxiety and avoid irreparable damage to the overall mental health and well-being of their workforce."