Press Releases
June 16, 2020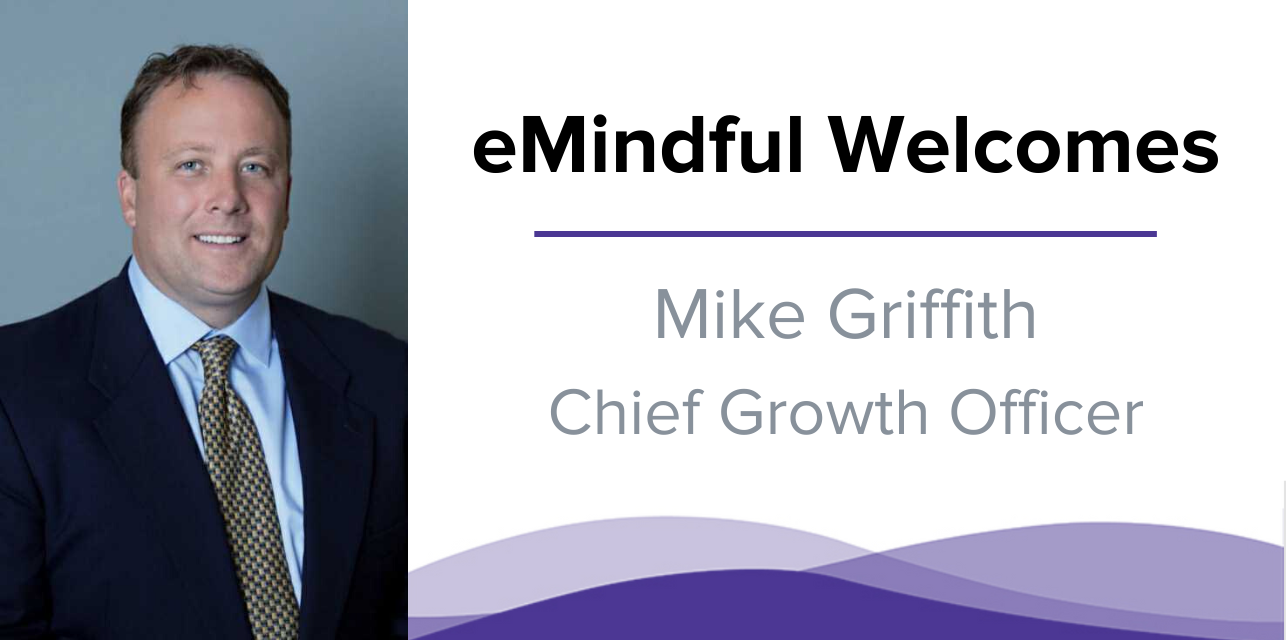 Proven Leader Joins Organization to Address Mental Health Tsunami
ORLANDO, FL – June 16, 2020 – eMindful, the leading provider of live, virtual mindfulness solutions, today announced that is has appointed Mike Griffith as Chief Growth Officer to lead its sales and client success team. The appointment of Griffith signals steady growth for eMindful in the health and wellness industry.
Leading organizations are recognizing that mindfulness is needed now more than ever as the foundation for their benefits program and to protect the mental health of their population. Griffith was drawn to eMindful for the organization's ability to address the heightened stress of COVID-19, the social unrest across the nation and the widespread economic hardship facing many Americans.
"2020 has been a year unlike any other and one that has sparked a mental health tsunami where no one is immune. Benefit and HR professionals and consultants are on the frontlines and will have to look beyond traditional solutions to address this crisis," Griffith said. "I joined eMindful to bring them a proven mindfulness solution to tackle mental health head on in an entirely different way."
Griffith brings more than 20 years of experience in the benefits industry. He joins eMindful from Benefit Resource Inc. where he served as Vice President of Sales. Prior to that, he held leadership roles at Compupay and Paychex. Griffith is skilled at generating revenue and advancing the trajectory of organizations.
"eMindful is thrilled to add exceptional talent to our organization," said Mary Pigatti, CEO, eMindful. "Mike is a proven industry leader who is respected by employee benefit consultants and decision makers at the nation's largest companies. eMindful's ability to attract exceptional talent is a testament to our culture and the outcomes we deliver for our clients."
eMindful recently was recognized for its culture when it was named to the nation's list of Best and Brightest Companies in Wellness® and the Best and Brightest Companies to Work For in the Nation® by The National Association for Business Resources.
Release originally distributed on PR Newswire. View original here.