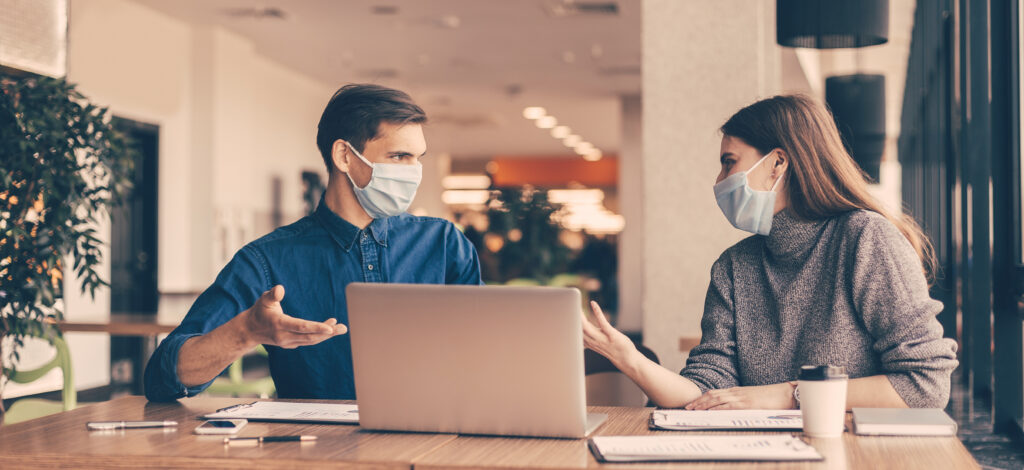 Returning to Work Safely During COVID-19
The past few months have been a new normal for everyone across the country as the spread of Coronavirus required ever-changing regulations for social distancing, school closures, and working from home. As individuals are now settling into daily routines of teleworking, homeschooling in some cases, and limiting time around others while adapting the safety measures recommended by the CDC, many states are now planning to reopen businesses and send people back to work.
While going back to the office can be a welcome change of pace from spending most of the day indoors, there are still thousands of active COVID-19 cases in all 50 states, causing many employees to feel uncertain about returning to work.
Leaders, you can support your employees! We're sharing mindful leadership skills in several upcoming webinars to help you and your team manage the ongoing uncertainty and change. View the full schedule here.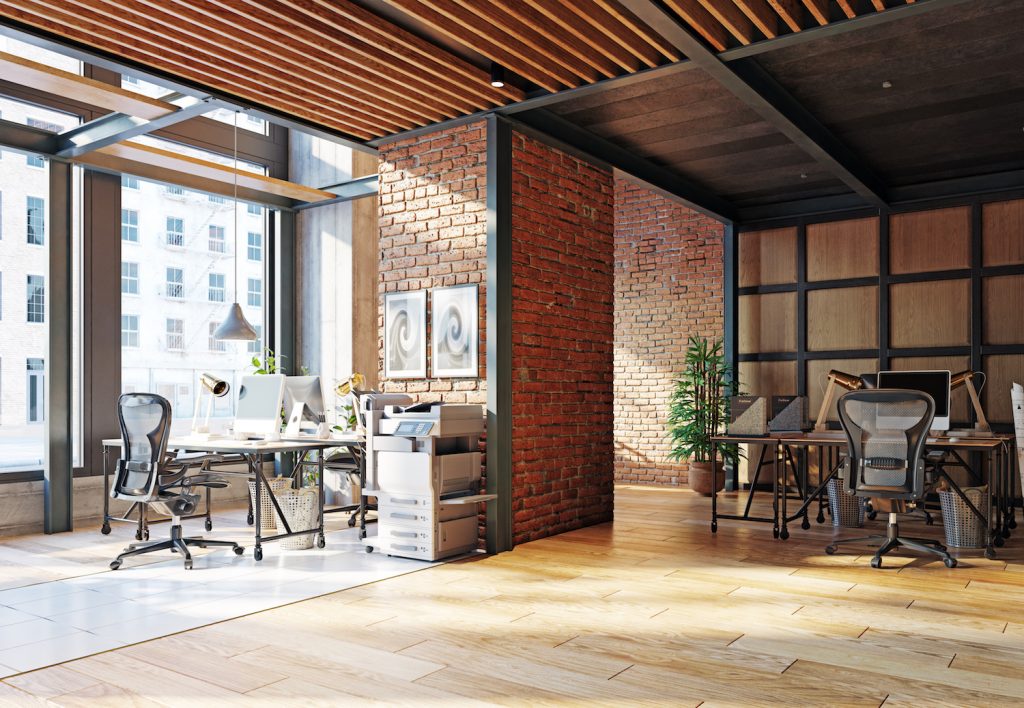 How to Mentally Prepare Yourself to Return to Work
If you're feeling anxious or worried about having to return to an office setting soon, you are not alone. It's normal and valid to need a period of adjustment to office life and being around multiple people after weeks of stay-at-home orders and social distancing guidelines. Some of the ways you can prepare yourself for returning to the office are:
Sitting with and accepting how you're feeling. The way you feel about going back to the office may be different than how your coworkers are feeling, and that's okay. Bringing your focus inward, allowing yourself to observe what you're feeling and allowing yourself to be with your experience as it is, can be a helpful way to acknowledge any difficult emotions. Need support for connecting to these feelings of uncertainty? Register for an upcoming Mindful Daily Session today.
Making a plan to keep yourself protected at work. It can be a challenge to take the feeling of safety that you have at home and transfer that to the workplace, but taking steps to protect your health while you're at the office can help the transition feel less overwhelming. If your company has no Personal Protection Equipment (PPE) to offer, there are multiple types of reusable masks online. Keeping your desk space disinfected and being cognizant of your distance from other people can also help you keep yourself and your family healthy.
Considering what will be different at work. Although the office itself and the people you work with will be the same, there will most likely be some big changes that have to take place in this next normal. There may have been layoffs, seating and desk changes, new hygiene requirements, and other changes that you may need to anticipate before you go back.
Asking your employer about what plans are in place. It's highly likely that your employer has an action plan ready to help minimize health risks. If a plan has not already been communicated with you, it's okay to reach out to your immediate supervisor or HR and ask about PPE, distancing guidelines, and other considerations that are being made to keep you and your coworkers safe.
Looking for ways to manage your anxiety? Sign up for our Mindfully Managing Anxiety on-demand series
It's important to note that if you're in a situation where you're being called back to the office but have no childcare available due to school and daycare closures, help may be available to you through the Families First Coronavirus Response Actand other resources to help families during this transition.
Learn how to mindfully sit with uncertainty in our Being Present with Discomforton-demand content
How Employers Can Help
Going back to work during a pandemic can be a challenge for employers as well as teams. In anticipation of having employees return to an office setting, leaders will need to anticipate emotional wellness needs as well as physical wellness. Some considerations include:
Establishing how to minimize risk. If your office is set up with desks and workspaces in close proximity, you may have to consider either rearranging seating to be the recommended 6 feet apart or having a staggered schedule of people working from home and working from the office, whichever is more applicable for your company. Providing hand sanitizer, disinfecting wipes, and masks at the office are also possible considerations companies can make to help their teams feel safe at the office.
Creating short-term and long-term safety plans. The next normal during this wave of COVID-19 will lead to short-term solutions to protect employee health, but companies should consider discussing long-term plans as well to better prepare the company for future pandemic situations.
Having an open-door policy for concerned employees. People are going to experience coming back to the office differently; being present to discuss concerns and having mental health resources available for teams can help meet everyone where they're at and help create smooth transitions back to work.
Maintaining flexible options. With schools and daycares still closed across the country and many families experiencing one parent who's been furloughed or laid off, all employee situations are going to be different. Allowing scheduling flexibility during this time is important for employee wellness.
Coping With the Transition Back to Work
The next normal is going to have its own set of challenges for both employees and employers. Knowing what to anticipate and how to take care of yourself and others can help us all move through this wave of Coronavirus together, and adapting healthy coping strategies such as daily mindfulness meditation can also be helpful during each transition through this pandemic. Taking some time to disconnect from the outside world and bringing your focus inward to assess how your mind and body are feeling can help you feel more present for whatever comes next.
Leaders, you can learn six important skills using mindful leadership to support your team going back to work in upcoming webinars. View the full schedule here.
Written by Becky Greiner.