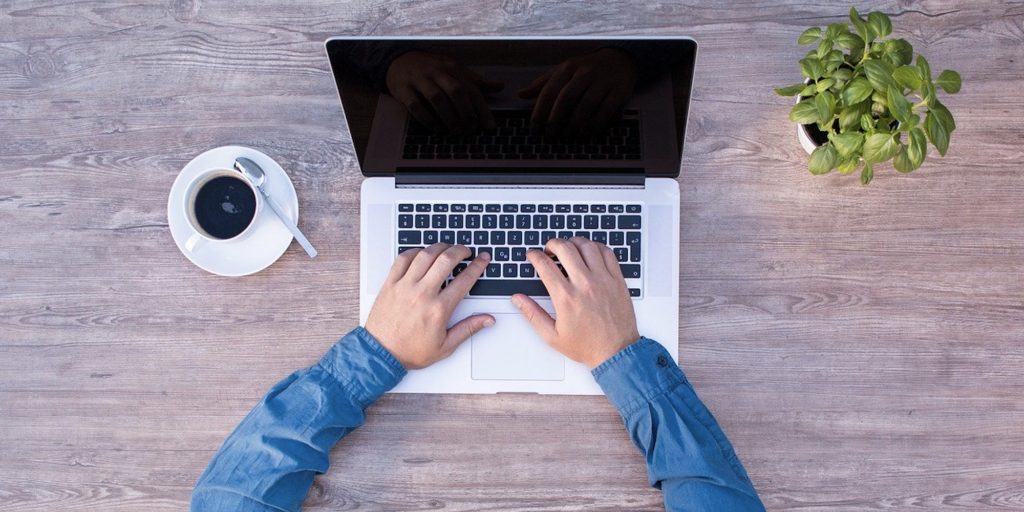 Staying Connected in a Time of Social Distancing: 3 Ways Mindfulness Can Ease Social Isolation
Social distancing has shifted into a new gear as federal and state officials banned public gatherings and in some states ordered restaurants and bars to close. Meanwhile, many retailers and gyms announced voluntary closures, joining the effort to slow the spread of the coronavirus. 
The breathtaking speed at which social distancing is being adopted is good, albeit unsettling. It's become necessary because the coronavirus leapfrogs through person-to-person contact so the Centers for Disease Control has recommended avoiding gatherings and maintaining a six-foot distance from each other whenever possible. 
Social distancing may not be as drastic as being quarantined, which separates and restricts the movements of people who have been exposed to a disease. And, yet, for many of us it may feel as if we're being quarantined.
In the days and weeks ahead, we'll be having far less contact with colleagues, friends and even some family members. Keeping a safe distance from each other because of health concerns for ourselves and others is a necessary and kind thing to do, but it also can be isolating.
You're not alone! Find connectedness through our live, expert-led mindfulness community by registering for an upcoming Mindful Daily. 
Against the backdrop of a loneliness epidemic as well as fraying ties to our local communities, purposely staying away from each other can also have profound implications on our mental, emotional and physical health. 
All of it begs the question: How can we stay connected in a time of social distancing?
More than anything, it will be important to stay connected to ourselves. We can use our mindfulness practice to help us notice when we might be feeling too alone. Signs of social isolation may include boredom or a general lack of interest in life along with a lack of personal hygiene or poor eating habits. When we feel socially isolated, we also might become more fearful.
Learn how a mindfulness practice can help you cope with isolation in our Managing Anxiety – Being Alone on-demand content! 
Bringing awareness to our emotional state and the behaviors that signal social isolation can help us take steps to intentionally connect with others. Doing so when we're being told to distance ourselves takes effort and a bit of creativity. But that might be a good thing. 
If there's any silver lining to social distancing, it might be that it serves as a dramatic reminder of just how much we need each other to be healthy, happy and fulfilled.
The Impact of Social Distancing in the Present and Future
In the short-term, social distancing will change our contact with others. But it also gives us an opportunity to be more intentional about how to stay connected even when we're apart. Here are three ways that you can use mindfulness to safely connect with others during the coronavirus crisis.
Join a Virtual Mindfulness Community:

Technology can be a double-edged sword. Too much time on social media, for example, can sometimes make us feel less connected to others. And, yet, live, online virtual gatherings are a powerful way to ease the loneliness that might arise during a time of social distancing. eMindful has live, teacher-guided online sessions every day where you can practice mindfulness together and share your experience with others.

Send Loving-Kindness:

Loving-kindness is a mindfulness practice that entails sending phrases of well-being to others as we imagine them in our mind's eye. Loving-kindness can be a stand-alone practice or it can be included at the beginning or end of a mindfulness meditation. After settling your attention on your breath, call to mind an image of someone you're friendly with and send them phrases of well-being such as: "May you be healthy. May you be safe. May you be peaceful." If you like, you can extend well wishes to people within your neighborhood, at work or even around the world. Doing so fosters a sense of connection and can empower you to feel as though you're doing something positive for others even when you're not with them.
Learn how to be kinder to yourself and others in our 7 Days of Loving-Kindness on-demand content!
Make the Connections You Have Meaningful:

In the days and weeks ahead, time with others will be more limited. So, it's worthwhile to make the contact you do have with others meaningful. Take time to call, text or email friends you've been out of touch with and reconnect. Be mindful of how you greet the people you encounter on your more infrequent trips to the grocery store, the post office or as you drive in traffic. Are you curt and rushed? Could you slow down and smile knowing everyone is on edge? We also can be more mindful of our time at home with our family. Is everyone in separate rooms on their devices? Maybe it's time to rally for a game night or to come together for a meal around the dinner table. Few of us want to separate ourselves from each other, which makes the time we do spend with those around us all the more significant.
Written by eM Life Teacher Kelly Barron.