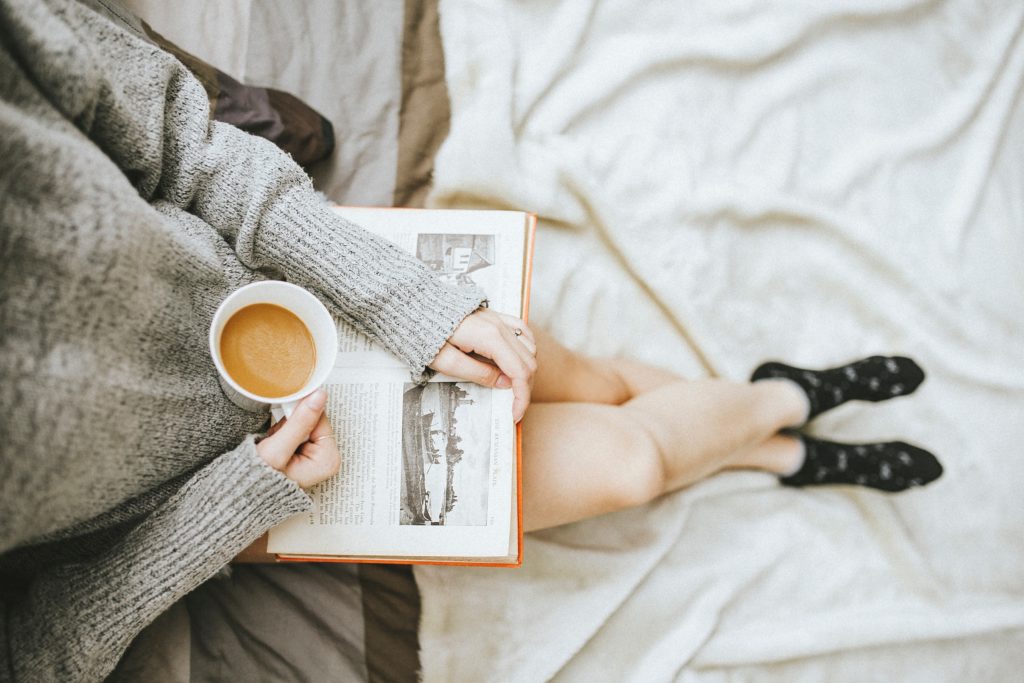 When recovering from a physical or emotional setback, it can be easy to get caught up in the technical side of healing and coming back to normalcy: catching up on anything you missed, staying on top of check-ups and necessary medications, making more conscious lifestyle choices, etc.
While these things are absolutely important, recovering is about more than just getting everything back in order and maintaining health again, no matter what it is you may be recovering from.
To really take care of yourself and enjoy the beautiful things life has to offer, you need to actively strive to make time for self-care.
Here are five ways to help you remember and make the most out of self-care during your recovery phase.
Block Out Specific Times for Yourself
Maybe you're starting back at work soon and want to get things in order. Maybe you're a mom and have a family you want to take care of again. No matter what your circumstances, there is likely going to be a seemingly endless list of things to do for other people now that you are slowly rebuilding everything that had to be put on hold.
The thing is, you are the most important part of your recovery. It can be easy to forget this since it seems like you are center-stage for the rest of the struggle and journey as well, but don't forget what your body, mind and soul need personally to recover from the stress they endured.
Learn how to be present and invite relaxation in with ease with our on-demand Mindfully Managing Anxiety program!
To do this, make sure that you deliberately block out some time throughout the week dedicated to some time for yourself (and stick to it).
If the time comes for your planned out "me-time" and you are tempted to skip it for something else, stay firm on keeping it a priority.
There is nothing wrong with needing time to yourself, and the people in your life will almost definitely understand this if you express it. Just one or two solid time slots a week could be enough, and they are worth it.
Enjoy Brainstorming Ideas
Thinking of all of the fun and relaxing things that you can schedule for yourself can be a really fun activity.
Taking a moment out of your day to make lists of potential activities or things to pick up from the store for a self-care day is a great way to feel excited and to plan something that you can look forward to.
In the end, this will make it more likely for you to stick to your self-care goals and enjoy the benefit of having time just for you. 
No matter what the ideal afternoon or evening of self-care looks like for you, be sure to map it out and and prepare. Being organized will help you optimize it and enjoy it that much more.
Don't Be Opposed to Professional Advice
See if you can be open to Professional advice, as there is  a range of different professionals, who can help you in a variety of different ways. 
There may be doctors who advise you on what your limits and goals should be, physical therapists who can ensure you are making the most of the therapy in a healthy manner, naturopathic doctors who can help you develop lifestyle plans centered around your recovery experience or psychotherapists you help you work through the tougher emotional and mental parts of the journey.
Did you know medical professionals can benefit from mindfulness to combat compassion fatigue and other chornic conditions? Check out our Medical Professional Mindfulness Program to learn more.
Dr. Sarah Bennett, a naturopathic physician in Scottsdale, has helped a number of patients who are in a recovery period from various illnesses or injuries:
"The thing about recovery is that it has so much potential for growth. It's the part of the journey where you can really sit down and figure out what you need to do to get back to your most fulfilled self. This can be through dietary plans, lifestyle changes, you name it. Much like with any kind of patient, I like to sit down in a consultation and really work out the person's goals so I can use my medical experience to help them realize them in a safe and healthy way."
Recovery isn't just for your body. Make sure that when you are looking for professional advice, you get some insight on spiritual, mental and emotional healing as well so that you can really focus on caring for yourself and feeling your best.
Keep it Simple
Trying to organize and stick with complicated or intensive self-care missions like trips, all-out spa days or other big-ticket items can make it a lot easier to let them fall through the cracks or even become more stressful than relaxing.
Remember, it is still normal to feel exhausted and to lay off on more intensive plans and activities for a little while longer. This extends to things like vacations, leisure and self-care as well.
By easing back into things with simple self-care like a relaxing bath and at-home facial instead of an all-inclusive weekend-long spa excursion for example.
Keeping things simple and easy will not only be less stressful for you (giving you more time to simply relax and recuperate), it will also make it easier to prioritize it when it is tempting to let self-care outside of medical responsibilities fall to the bottom of your to-do list.
Be More Attentive to Your Wants, Needs and Feelings
Remember that it is okay to feel insecure, frustrated and a whole host of other negative and tiring things during your recovery.
You are not obligated to solely be grateful for surviving or happy to be past the hardest parts. Listening to those feelings is the only way to get to the real root of them and do what you need to heal the negative emotions along with your body.
If you are feeling lackluster about your appearance, look into self-care methods that could boost your physical confidence. If you are suffering from a lot of negative thoughts, focus on things that could help you think and speak more positively to help bring yourself back up.
Just one percent of your day (14 minutes!) is all it takes to reduce stress, fatigue and anxiety. Register for an upcoming Mindful Daily now!
The Most Important Thing To Remember About Your Self-Care During Recovery
Overall, just try to remember the most important thing: you are alive.
You made it through the hardest parts, and now all that's left to do is get yourself back on your feet. Part of doing that as effectively and fully as you can is by incorporating self-care into your recovery agenda.
For more great content to help on your self-care journey, be sure to look through our other great posts and keep up with us for regular updates.
Guest article written by Columbia graduate Tori Lutz.