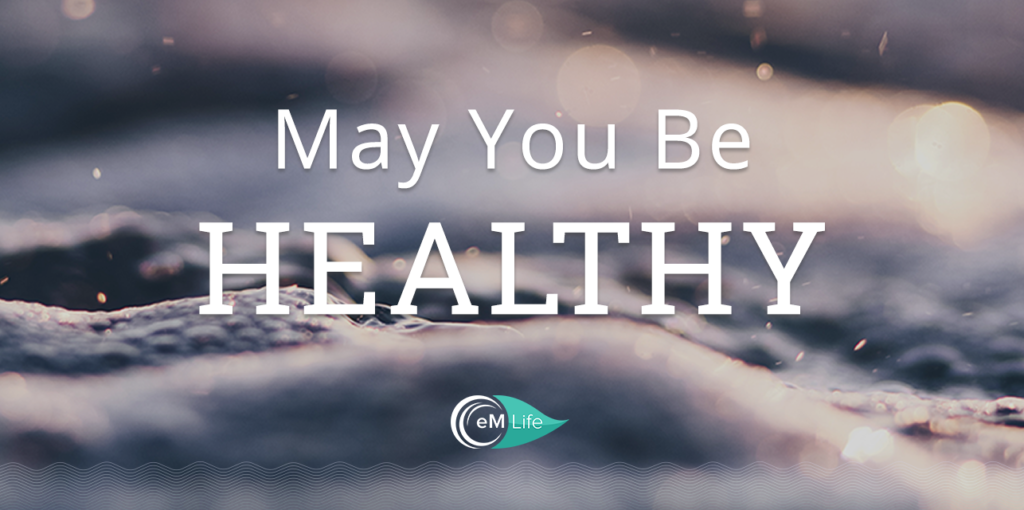 In the third week of May, we will look at our health from a mindfulness perspective which includes both the body and mind. While nutrition and exercise are clearly important for good health, we also understand the importance of "mental and emotional health." When you're stressed, you're more likely to catch a cold, and when you're sick, you're more likely to be stressed, creating a difficult environment to maintain optimum health —  Stress compounds by allowing negativity and the weight of adversity to rest on your shoulders, pulling you down further in an unhealthy manner.
Mindfulness helps us create space between negative thoughts and to see things more clearly. It also equips with the skills and courage to fight common battles such as anxiety and depression. Through mindfulness, we learn to observe and notice what is happening in our life and can choose to respond differently, rather than feeling overwhelmed. Instead of focusing on all the things in our life we don't want or like, we learn to use mindfulness to redirect our focus to the abundance of good things in our life, which can help us succeed in feeling healthy.
Here's something to try each day this week:
Every day, take a moment to notice what you have been focusing on that day. If you notice that you are focusing on something negative, pause for a few moments and take a few deep breathes — focus only on the sensation of the breath coming in and then back out.
Take these few moments to connect to the sensations of the body and breath, noticing how this moment feels, with just the breath.
Once you have taken a moment to connect, notice where that negativity sits… does it feel diminished or less impactful, or perhaps it's gone altogether? When you are connected with the present moment, in absence of negativity, you are connected to a moment of better health. What does this inner wisdom, or deeper sense of calm tell you? What does it feel like to connect to your inner wisdom? What do you notice in mind and body as you make space to connect to your better health?
Mindfulness can help you shift the pattern of your thoughts and neutralize negative, ill-health producing stress, giving you the space to live in more positive, happier, healthier manner.
We know that we feel healthy thanks to our eM Life community. We find that by practicing together, live and online in any of our daily sessions, we're all contributing to a treasured wealth of shared ideas and experiences! Join the community at eM Life today!
Review the past weeks of May You Be Mindful: