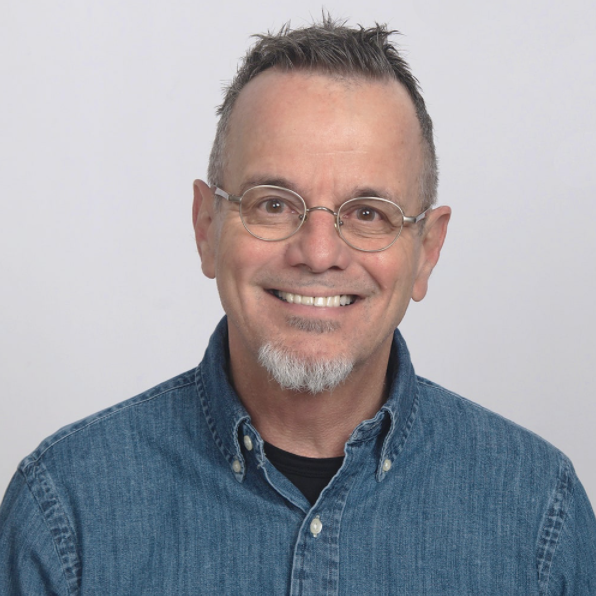 Sometimes, you can tell that a person is going to be fascinating just by their name – so before Elmo Shade even joined our virtual conversation with his rich Tennessee accent, I knew I would be in for a good time.
As I've interviewed each mindfulness teacher for this Q&A series, I've learned that each of their personal journeys is unique. For Elmo, it started with one question: "Is your mind a good friend or does it take you into bad neighborhoods?"
"That used to be the most common question I was asked, and I always answered the same way – mindfulness found me," he says.
Elmo's mindfulness journey began when he was in his early 50's following a long career in corporate America, and according to him, "It's never too late to realize what you want to be when you grow up."
Q: How do you start your day?
"Coffee. I tell people that the reason I'm still working is I need something to support my coffee habit," he says, laughing. "The phrase I often use is, 'is your day starting you or are you starting your day?' and there is a big difference between the two."
After caffeinating, Elmo continues his morning routine by watching the Pacific Northwest sunrise and reading poetry.
"I am an aspiring poet, and if you are going to write poetry, you have to read it," he says. "Every poem I read, I am reading it mindfully in the present moment."
Q: What's your favorite eM Life program to teach?
"Ask a Teacher is the program I really love. They're very short, but it's an unformatted time when the students can just log in and ask whatever questions they have about their mindfulness practice or mindfulness in general. Their questions are always spot on, well thought out, inquisitive and curious. We always have a great discussion," he says.
"This is open for everyone regardless of where you are in your practice, and sometimes I have to tell folks – see if you can let go of looking for an answer. Sometimes we need to just listen to the questions themselves."
Q: Okay, I have to ask. Where did your name come from?
Elmo laughs and jokes that when he goes to Starbucks and gives his name for his order, the baristas either respond with, "wow, that's so cool!" or "no, really, what's your name?"
He explains that his father's favorite uncle was named Elmer. "He was from a small farming community in Tennessee – just picture overalls and peach orchards," he says. "My mother was not going to go for it, so this was the compromise."
In addition to sharing a name with a noted Sesame Street character, Elmo mentions there's also a band named Elmo and The Shades.
"It's turned out to be a nice journey," he says.
Q: For people who want to try mindfulness but don't know where to begin, what would you say?
"Be curious and try not to be so quick to write it off. Sometimes part way through a program, folks will drop off and not come back, and most of the time they will say 'I'm too busy' or 'I'm too occupied and don't have enough time,'' he says. "I would tell a new student to be not just curious but skeptically curious; it's a very powerful attitude.
To experience the benefits of mindfulness, Elmo suggests: "Get to a place where you are in a room by yourself without distraction – no pets, no phone, and no Internet with the least likelihood of interruptions – and simply be with the breath and the body as best as you are able. It's not about duration, there's no rule for that. It's about consistency and showing up for your practice every day."
Q: You mentioned that you were an aspiring poet. What's your favorite poem?
"Let everything happen to you
The beauty and the terror
Just keep going
No feeling is final"
– Rainer Maria Rilke